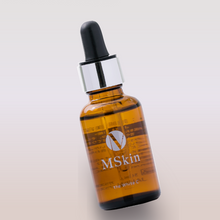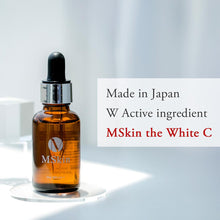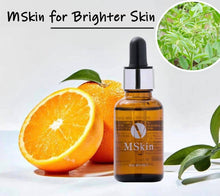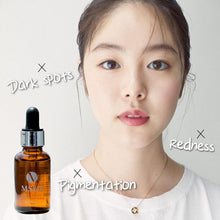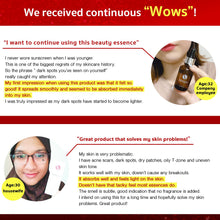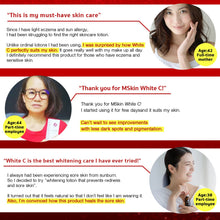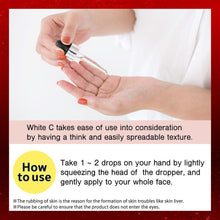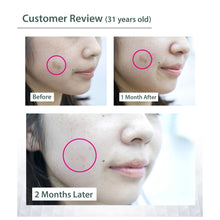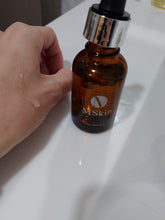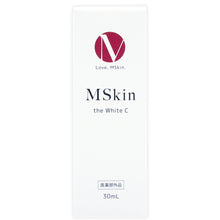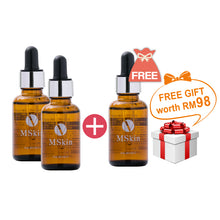 MSkin the White C Whitening Serum
- All you need to know about this amazing serum.
Click to learn more
.
Suppresses dark spots formation with 2 whitening active ingredients Vitamin C & Arbutin to improve skin's appearance by inhibiting the production of melanin within the skin.
AFTER 28 DAYS USAGE*
🆙 skin brightness +28%
🆙 +25% visibly youthful skin
🆙 +33% moist skin
2 POWERFUL WHITENING INGREDIENTS
🍊 Vitamin C (Anti-spot)
🍊 Arbutin (Spot prevention)
FUNCTIONS
✔ Reduces dark spots, freckles & hyper-pigmentation
✔ Prevents formation of dark spots, freckles & hyper-pigmentation
✔ Protects skin cells damaged due to UV exposure
✔ Evens out skin tone
✔ Brightens skin complexion
✔ Maintain fair and radiant skin.
SAFE TO USE EVEN FOR SENSITIVE SKIN
❌ Paraben
❌ Ethanol
❌ Mineral oil
❌ Synthetic fragrance
❌ Synthetic coloring
❌ UV absorbents
💐 How to use 
1.[Use before bedtime] After face wash, dispense 1-2 drops & apply it to the entire face.
2.Gently massage & ensure that it gets fully absorbed.
3.Can apply more on areas of concern. Lasts for 75 days with 1-2 drops per day.
*Based on 45 women, age 30-50 (Japan)
Made in Japan
[现货] MSkin White C美白精华素
含有两种美白活性成分维生素C和熊果苷,可抑制黑斑形成,通过抑制皮肤内黑色素的产生来改善皮肤外观。
使用28天后*
🆙皮肤亮度+ 28%
🆙+ 25%明显年轻的肌肤
🆙+ 33%湿润的皮肤
2大美白成分
🍊 维生素C(对抗黑斑)
🍊 熊果苷(预防斑点)
功能
✔减少黑斑,雀斑和色素沉着。
✔防止形成黑斑,雀斑和色素沉着。
✔保护因紫外线照射而受损的皮肤细胞
✔使肤色均匀
✔提亮肤色
✔保持皮肤白皙光彩。
即使是敏感肌肤也能安全使用
❌对羟基苯甲酸酯
❌乙醇
❌矿物油
❌合成香料
❌合成着色
❌紫外线吸收剂
💐使用方法💐
1.【睡前使用】 洁面后,取1-2滴并涂于整个脸部。
2.轻轻按摩并确保充分吸收。
3.可以在黑斑上涂抹更多,加强功效。
*基于45位30-50岁的女性(日本)
日本制造