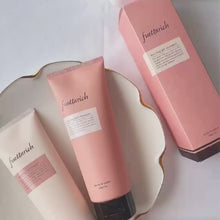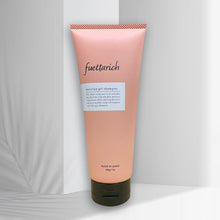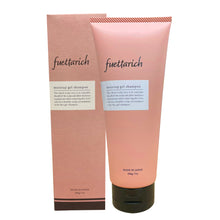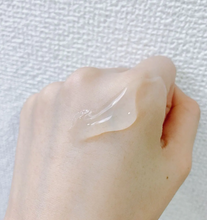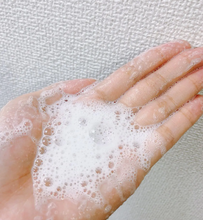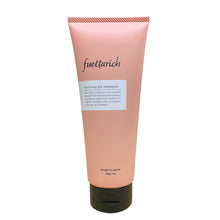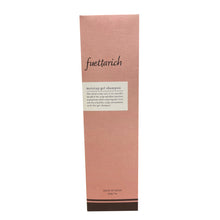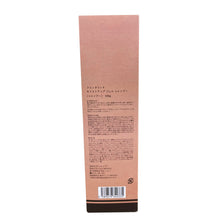 Product Name・Size/Volume
Fuettarich Moist Up Gel Shampoo

Product Characteristics

For light and bouncy hair that works flexibly around you
Skin care-inspired water retention gel
A moment of healing with the scent of fresh aroma

Product Description
Make up for "insufficiencies" and remove "unnecessaries". A new type of "water retention gel" shampoo. Concentrates ingredients that also care for the scalp while suppressing dryness, frizz, swell, static electricity, and split ends. Removes dirt and odors and delivers moisture and nourishment to the scalp and hair. If you wash by rubbing it, it will lift up *. In addition, a "heat moist formula" that creates moisture with the heat of the dryer is adopted. By continuing to moisturize the hair from washing to drying, it leads to the ideal moisturized hair. If you have less damage, you can complete the care with this one shampoo. A relaxing aroma with a refreshing sweetness. * Due to the massage effect

Brand
fuettarich

Product Breakdown
Moist Up Gel Shampoo 200g

Country Of Origin
Japan
All Ingredients

Water, Sodium Olefin (C14-16) Sulfonate, Lauramide Propylbetaine, Glycerin, Cocamide DEA, TEA-Cocoyl Glutamate, Polyquaternium-10, Fragrance, Pentylene Glycol, Seawater, Carrageenan, PPG-3 Caprylyl Ether, Guar Hydroxypropyltrimonium Chloride, Sodium Dilauramide Glutamidricin, Sodium Stearoyl Lactylate, Diethyl Sevacinate, Creatine, Maltodextrin, Moringa Oleifera Seed Extract, Malic Acid, Dextran, Acetyltetrapeptide-3, Iris Root Extract, Honeycomb Extract, Lactobacillus/Soymilk Ferment Filtrate, Trifolium Pratense (Clover) Flower Extract, Hydrolyzed Soybean Extract, Paeonia Suffruticosa Root Extract, Lemongrass Leaf / Stem Extract, Humus Extract, Pomegranate Peel Extract, Dutch Ginger Leaf / Stem Extract, Orange Oil, BG, PPG-7, Sodium Benzoate, Sodium Chloride, Potassium Hydroxide, Phenoxyethanol, Disodium EDTA, Sodium Citrate, Citric Acid
How to Use
After thoroughly moistening the hair and scalp, take an appropriate amount on the palm of your hand, spread it over the entire hair, lather it well, and then massage and rinse the scalp.
* Before using, remove the cap and remove the seal at the mouth of the tube before using.

Precautions for Use
Should you observe any abnormalities such as redness, swelling, itchiness and irritation during use (or direct sunlight on your skin), discontinue use. If you continue to use it as it is, the symptoms may worsen, so it is recommended to consult with a dermatologist. Do not use on areas with an abnormalities such as a wounds, swelling or rashes. Be careful not to get the product in your eyes. If it gets in your eyes, immediately rinse with cold or lukewarm water. Be sure to close the lid tightly after use. Keep out of reach of infants. Do not store in places with extremely high temperatures or in direct sunlight, as the contents may ooze out. Do not store in cold places.