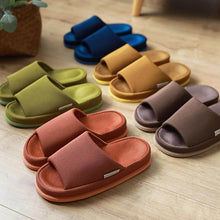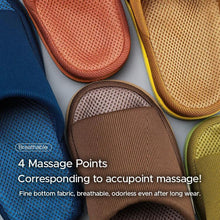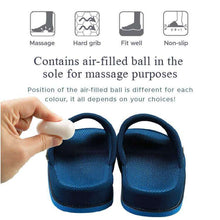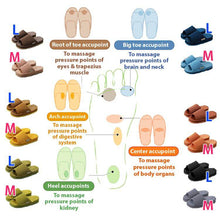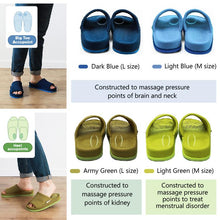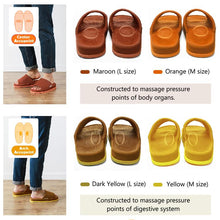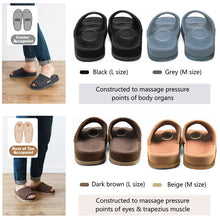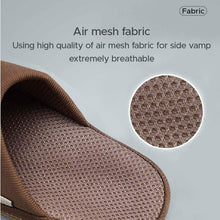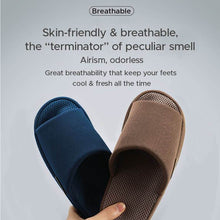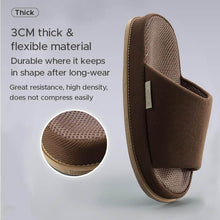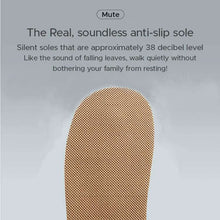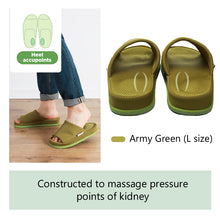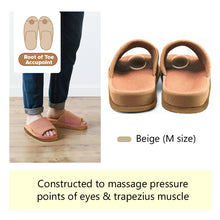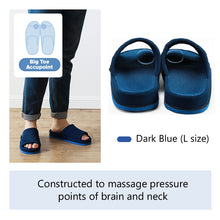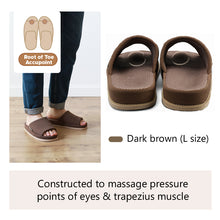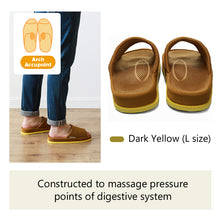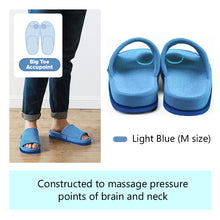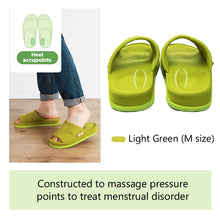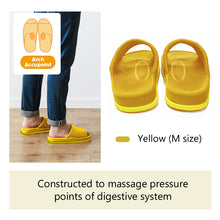 Ultimate fix for your sore feet
Refre Acupoint Foot Massage Slippers are designed to stimulate thousands of nerve endings in the foot. It has also been touted for positively impacting the corresponding organs and tissues of the body and helps to relax the muscle, minimize headaches and digestive issues.
We make every step comfortable

A refreshing slipper that comfortably stimulates the soles of your feet. Since its debut in 2004, it is a bestselling product in Japan!
Special air balls suitable for each acupoint massage the soles of the feet!
Thick and durable: Designed with a thick sole that fits on the soles of your feet comfortably.
Comfortable footwear not only for home but also for office where the floor is hard.
Soundless Anti-slip sole


Airism, Breathable, Odorless: Designed with

 mesh material that does not get stuffy - which is suitable for all seasons

Unisex: Suitable for men & women
Get a foot massage, every time you take a step.
Closely fit the sole of your feet and softly stimulate various reflexology points. Each slipper will gently wrap your tired feet. 
 Suitable for everyone, especially for:

Prolonged standing workers who want to ease foot tension.
Office workers who want to relieve muscle tension.
Fitness people who need deep tissue relaxation.
Elderly people who want to improve mobility.
Relax and Refresh Your Feet
Available in 2 sizes slippers for women and men, and a few colors you can choose from. 
1. Massage Point: Toe
Colour: Dark Brown & Beige

2. Massage Point: Big Toe
Colour: Dark Blue & Light Blue
3. Massage Point: Foot Sole
Colour: Maroon & Orange & Black& Grey

4. Massage Point: Foot Arch
Colour: Dark Yellow  & Yellow
5. Massage Point: Heel
Colour: Army Green & Light Green
CARE INSTRUCTIONS
1) Refre Slippers are easily washable. However, only handwashing is advisable.
FAQ:
Q: I usually wear shoes of size 7, what size should I order?
A: M Size

Q: Is the Refre Acupoint Foot Massage Slippers washable?
A: Yes, hand wash is recommended.

Q: Is it smelly?
A: No, it is breathable and odorless even after long wear.