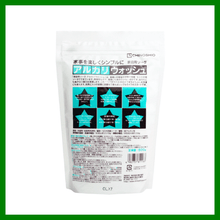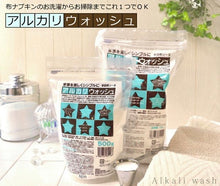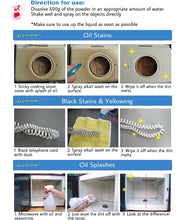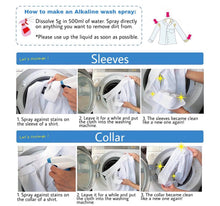 Alkali Wash Remove Oil & Sweat Stains Laundry Detergent Kitchen Cleaner 
- Improved its cleansing power for laundry with a degrading enzyme.
- Has a low impact on the environment cleaner (alkali wash plus) without surfactant system combination which 4 kinds of enzymes combined with an inorganic alkali agent (such as protein, starch, oils and fats and cellulose).
- Less foam formula makes rinsing easier/just 1 time and saves detergent which is very economic.
- Can wash by breaking down enzymes off sweat stain, yellowing, fatty oil, dead skin cells, blood and oil stains attached on clothes, underwear and towels.
- Fragrance-free
How to use:
- Cleaning oil stains, sweat stains on white cloth. Multifunctional cleaner for laundry and kitchen.

- Made in Japan

- 只需这一个产品就能用于达到家中的清洁和洗衣需求!

- "家用苏打碱性清洁剂"倍半碳酸钠是小苏打和碳酸盐的中间物质。 倍半碳酸钠也能被用为沐浴盐。

- 由于是种无机物质,它对环境造成的负面影响也很小,同时能展现不输于污渍的清洁力。

- 只需这一个产品就能用于清洁整个房子,还能用于洗涤。 


用途


- 用于洗涤,衣领和袖子上的部分污渍,厨房油渍,手印渍 
- 原产国日本