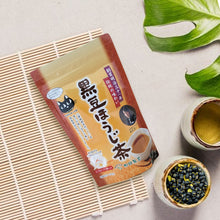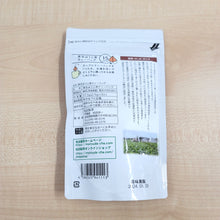 You can enjoy the exquisite harmony created by the aroma of roasted domestically produced black soybeans and roasted hojicha.
It contains less caffeine and is suitable for rehydration before bedtime. Because it is a convenient tea bag with a string for tea cups, it can be enjoyed by the whole family, from infants to the elderly. It is a popular product of Matsuda Seicha.
Benefits:
Helps weight loss




Improved cardiovascular health




Reduced risk of certain cancers.



*No additives, artificial colouring, or preservatives used
Content: 15x2.5g triangular tea bags.
Raw material: Black soybeans, hojicha
Delicious way of drinking:
Put the tea bag into a teapot or cup.

Pour 100-150 cc of hot water (98-100 degrees Celsius) into each tea bag.

Wait 60-90 seconds and shake the tea bag up and down several times.

You can drink 1 or 2 times from a single tea bag.