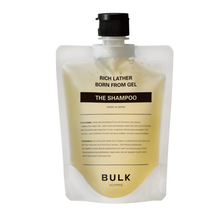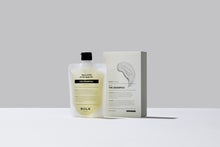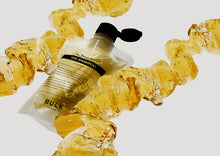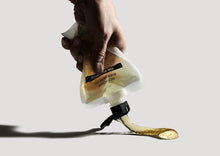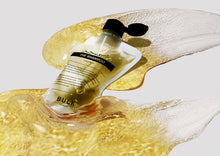 HAIR CARE BASED ON SKINCARE IDEALOGY
THE SHAMPOO reexamines how you see haircare. The dense lather completely cleanses hair of grease and product buildup while moisturizing agents such as collagen and hyaluronic acid protect the hair and scalp from damage.
An amino acid-based shampoo with three features: cleansing, moisturizing hair and scalp, and enhancing your hair-washing experience. Enriched with three kinds of moisturizing agents such as hyaluronic acid, hydrolyzed collagen, and keratin, THE SHAMPOO creates a moisturizing barrier that doesn't easily wash off, leaving your hair silky smooth even without using conditioner.

1. Rich and Dense Lather
Palm-derived digylcerine creates a dense rich lather in THE SHAMPOO.

2. Plant-Based Cleansing
Thanks to plant-based polyglyceryl-10 laurate, THE SHAMPOO lifts the extra sebum and the dirt stuck in pores and thoroughly wash them out.

3. Clarifies Hair and Scalp
Thanks to our formulation that includes amino acids, hyaluronic acid, and hydrolyzed collagen, THE SHAMPOO removes even the most stubborn buildup and residue.

4. An Amino-Acid Base
The hair and scalp are over 90% keratin protein-based (amino-acid). Using the same amino acids makes the shampoo gentle on the hair and scalp.


HOW TO USE?
After thoroughly rinsing both your hair and scalp with water, squeeze the product into your hands and apply it throughout your hair. Massage into your scalp, then rinse.
Wet hair and scalp thoroughly, then apply throughout hair.

Gently massage THE SHAMPOO into the scalp to remove dirt and build-up.

Rinse hair and scalp thoroughly.
由啫喱变形丰富泡沫
BULK HOMME作为护肤品牌,所追求的不仅是健康的发质,健康的头皮环境也同样重要。
头发护理从THE SHAMPOO洗发啫喱开始,其中保湿成分可以预防头皮干燥瘙痒,绵密的泡沫带来前所未有的护发体验,丰富的泡沫带走头部污垢,颠覆了以往对于头发和头皮环境护理的认知。
一种基于氨基酸的洗发水,具有三个功能:清洁,滋润头发和头皮,并增强洗发体验。富含透明质酸,水解胶原蛋白和角蛋白等三种保湿剂。创造了一种保湿屏障,即使不使用护发素也不会轻易洗掉,使您的头发丝般柔滑。
1.浓密的泡沫
棕榈来源的洋地黄产生浓密的泡沫。
2.源自植物的清洁
植物基的10月桂酸聚甘油酯,清除多余的皮脂和粘在毛孔中的污垢,并将其彻底洗净。
3.清洁头发和头皮
配方中包含氨基酸,透明质酸和水解胶原蛋白,香波甚至可以去除最顽固的堆积物和残留物。
4. 蛋白质配方
90%的头发和头皮成分由蛋白质形成。它使头发更柔顺。
如何使用
1. 用温水充分浸湿头皮和头发。
2. 用手取适量的洗发水涂抹于发丝。
3. 使洗发水产生丰富的泡沫,充分地按摩头发及头皮后用清水洗净。(推荐用量:短发约4g,中发约6g,长发约7g)