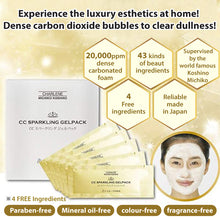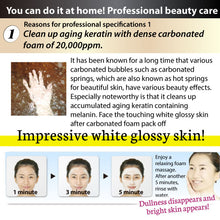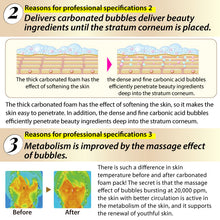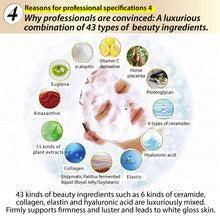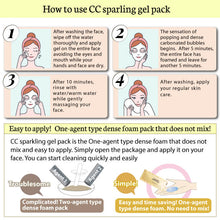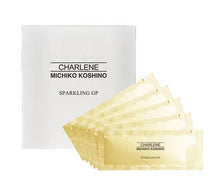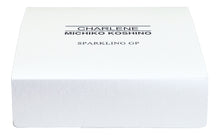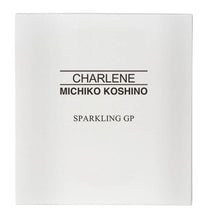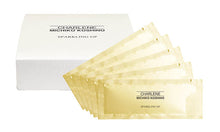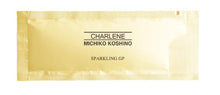 CC Sparkling Gel Pack
Volume: 7g×5 packets / Product of Japan

● Product Charactiristics
・Bubbling dense carbon dioxide beauty pack (wash-off beauty pack)
・High level carbon dioxide gas concentration with 43 types of beauty ingredients
・Single agent carbon dioxide pack which does not require mixing 

●Product Description
✅【Realise a luxurious beauty salon treatment at the comfort of your own home. A high level of「20,000PPM carbon dioxide concentration」 】
A carbonated foam pack boasting a high level of 20,000PPM. When the gel is applied to skin, white bubbles start to form and develops into a dense carbonated foam pack. Highly concentrated carbonic acid and beauty ingredients penetrate the skin, leaving it moisturised, glossy and full of elasticity, as if you've just finished a beauty treatment.  

✅【Simple "single agent" high concentration carbonated foam pack which does not require mixing】
All you have to do is open the packet and apply it to your skin to begin this simple and speedy skin care. 
As the foaming process only starts when it is applied on the skin, the carbon dioxide pack is able to unleash its full potential on the skin. It is also a disposable type which is portable and convenient. 

✅【Comprises of 43 types of beauty ingredients】

✅【Low irritation and gentle on the skin】
A skin-freindly formula that can be used on a daily basis
■Paraben-free ■Mineral oil-free ■Fragrance-free ■Synthetic colouring-free 

● Recommended for those who:
■Want transparent-looking skin
■Long for smooth skin 
■Have dull skin
■Have blackheads & large pores 
■Want intensive care
■Want to experience professional, high-quality, authentic care at home 
■Want to give the carbonated foam pack a try
※Dullness and darkness are caused by dirt, dryness, and texture including dead skin

▼How to Use
1. After washing the face, wipe off any moisture, leaving hands and face in a dry state. Generously apply product to the whole face, avoiding areas around the eyes and mouth
2. After 10 minutes when the popping sensation subsides, massage gently and rinse off with water or lukewarm water. 


【Precautions】
1.Please use with care and ensure that there are no skin abnormalies during use. 
 If the cosmetic product does not suit your skin, under the following circumstances, discontinue use immediately. 
(1) If abnormalities such as redness, swelling, itchiness, irritation, colour loss (white spots etc.) and dark spots occur during use.
(2) When the above-mentioned abnormalities appears on the used skin due to direct sunlight.。
Continued use of cosmetics may worsen the symptoms, therefore it is recommended that you consult a dermatologist.
2. Do not use on areas with an abnormalities such as a wounds, swelling or rashes.
3. If product gets into your eyes, rinse immediately.
4.Precautions for storage and handling                                  

(1) Please keep out of reach of children.
(2) Do not store in places with extremely high or low temperatures and in places exposed to direct sunlight.