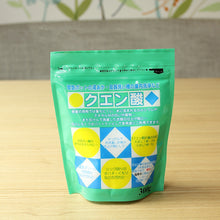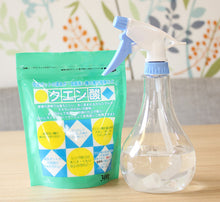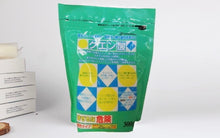 Citric Acid Multifunctional Cleaner Powder Deep Cleaning for Dishwasher Kettle and Sink
- For cleaning alkali dirt
- Ingredient is Citric acid 100% contained in fruit such as lemons.
- This can wash off white stains caused by calcium and minerals from water which is not easily removed by normal washing liquid and can be used for laundry softener/finishing agent after washing by soap. 
- It can be widely used for anything.

 
How to use:
Cleaning dishwasher, electric kettle, laundry finishing agent after washing and cleaning sink in the kitchen. 
If you can not clean off water scale in one time, repeat cleaning with citric acid.  
Made in Japan

- 柠檬酸能用于对抗碱性污垢 原料为100%柠檬内所含有的柠檬酸!
- 它能去除普通清洗剂难以去除成分,例如水中含有的钙和矿物质的白色沉淀物
- 也能被用为使用肥皂洗衣后使用的整理剂。
用途
清洗洗碗机的内部, 去除电锅容器内的水垢. 肥皂洗衣后使用的整理剂, 清洗水槽周围顽固的污垢.
如果水垢无法在一次的清洗被去除,请反复使用柠檬酸洗涤。              



原产国日本