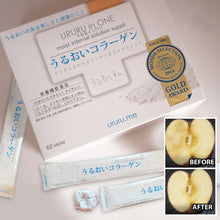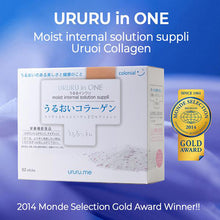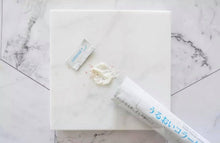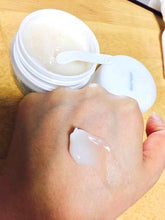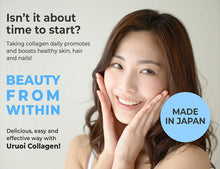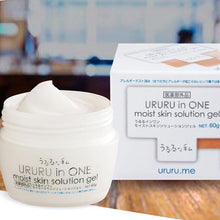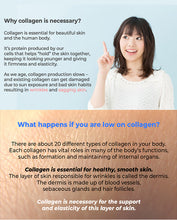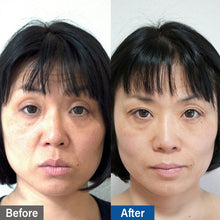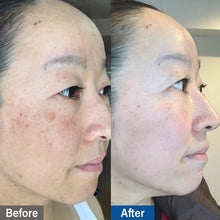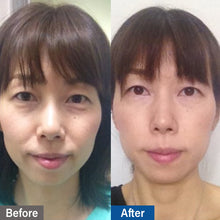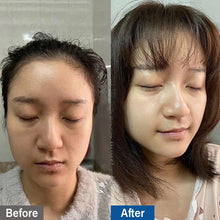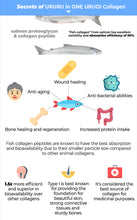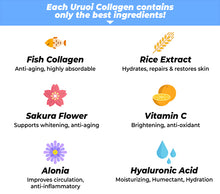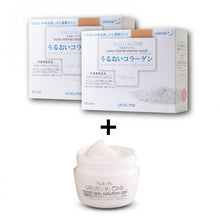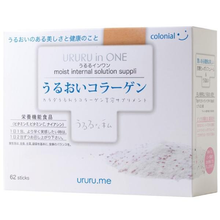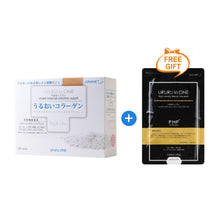 Moisturizing & anti-aging beauty supplement - Featuring 2014 Monde Selection Gold Award Winner!!
For more extensive information on this product, read more here.
🧡 Main ingredient: Fish collagen.
🧡 Also enhanced with ceramide, proteoglycan, and hyaluronic acid for a maximal moisturizing effect.
🧡 It is infused with sakura flower extract & 4 other herb extracts to combat glycation in the body, whereas the anti-oxidative effect comes from alonia and resveratrol. It also helps maintain health & wellbeing by supplementation of vitamins and calcium.
🧡 As it is meant to be consumed daily, URURU made sure that each sachet only contains 7.6 kCal! It tastes delicious of peach flavor, so you do not need to worry about fishy smell due to the collagen.
Ingredients
Collagen peptide (fish origin), erythritol, sugar powder, alonia powder, rice extract (contains ceramide), sakura flower powder extract, mixed herb extract (Houttuynia, Crataegus oxyacantha, Roman chamomile, grape leaf), proteoglycan (Salmon cartilage extract), grape extract (contains resveratrol), vitamin C, fragrance, vitamin E, niacin, calcium pantothenate, hyaluronic acid, sweetener (sucrose), vitamin B1, vitamin B6, coloring agent (Red-3) [This product contains partly of ingredients with salmon origin]
How to take

Recommended to consume 1 - 2 sachets daily after dissolving it in water. Alternatively, you can also consume the powder directly.
Exp: Nov 2023 
✨日本JP最新新品介绍URURU in ONE 胶原蛋白粉,目前日本市面上最好的口服胶原蛋白 ✨
一盒 62 包
🧡 这款URURU.me 胶原蛋白粉更在2014拿下了欧洲Monde selection金奖 !
🧡 其主要成分是法国进口的•ルスロ菲什骨胶原肽 (平均分子量2000以下,所以每次一包1.5g就等于摄取其他胶原蛋白的30g以上。
【食用方法】
每日一至两袋,开袋后的粉末状态可以直接食用。与果汁,牛奶等一起混合饮用更加美味。
Made in Japan 日本产品
有效日期:2023年11月