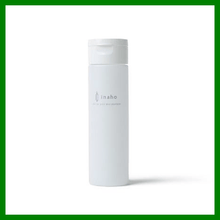 Rice bran skincare "Inaho all-in-one gel"

An all-in-one gel with low irritation, easy to adapt to the skin, and excellent moisturizing feeling.
Skin bracing ingredients derived from rice bran such as rice germ oil, inositol, rice bran extract, phytic acid, and Na phytic acid.
Gentle on the skin and penetrates every corner of the stratum corneum.
It stays smooth and moisturized without stickiness.
Please experience the goodness of rice bran ingredients that have been popular with Japanese women since ancient times.
* There is no odor specific to rice bran.

Usage / Caution
After washing your face, apply an appropriate amount on your entire face.
Please use it with caution if you have any abnormalities on your skin. Discontinue use if the cosmetic does not suit your skin.
Recommend to consult a dermatologist if Continued use of cosmetics may worsen the symptoms.
(1) When abnormalities such as redness, swelling, itchiness, irritation, color loss (white spots etc.), and darkening appear during use.
(2) When the skin used is exposed to direct sunlight and the above-mentioned abnormality appears. Scratches and swelling,
Do not use on areas with abnormalities such as rash.

All ingredients
Water, BG, glycerin, rice germ oil, inositol, rice bran extract, phytic acid, Na phytate, polyglyceryl-5 myristate (Acrylates/alkyl acrylate (C10-30)), cross polymer, carbomer, K hydroxide, Phenoxyethanol, Methylparaben

Country of origin
Japan