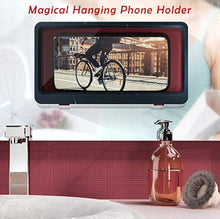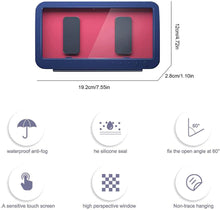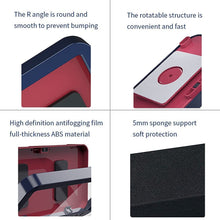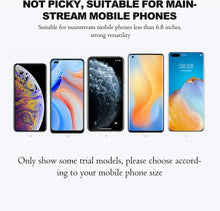 This waterproof shower phone holder can better meet your daily needs.

Can rotate 360 degrees in both directions clockwise or counterclockwise according to your habit.
Horizontal and vertical use design allows you to use it in the bathroom, kitchen and other places.
Larger opening angle.
The light transmittance of the touch screen is 99.9%.
Waterproof. The phone can still be operated when there are water droplets on the surface.

Compatible with Smartphones up to 7 inches.
Such as iPhone 7, 8, 7Plus, 8Plus, X, XS, XR, Xs Max, 11, 11 Pro, 11 Pro Max, 12, 12 Pro, 12 Pro Max. Samsung S10, S10 Plus, S20, S20 Plus, A52, Note 9, Note 10, Note 10 Plus. Sony, LG, Moto and other smartphones. The smartphone with the phone case or the ring holder can be put in directly.

Easy to install.
Self-contained Strong Adhesive, free punching, not easy to peel, 5kg load-bearing. An extra piece of Adhesive is included. If you don't stick well the first time, or you want to install it somewhere else. You can try to replace.