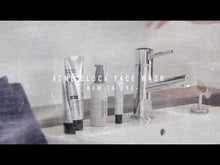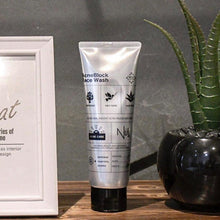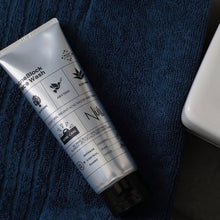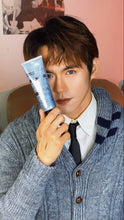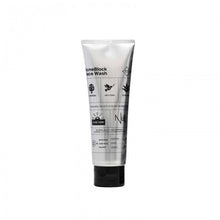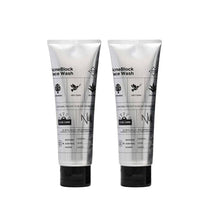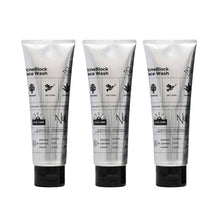 Made for men's skin and needs
Men's skin is slightly different from women's skin due to differences in hormones. Their skin is usually drier and more oily. This face wash removes oil and replenishes moisture in men's skin, to protect men against acne and razor rashes.
Formulated with hydrating beauty ingredients like Aloe Vera, and Collagen, NULL Acne Block Face Wash is made to give your skin the moisture it needs and prevent dryness after washing your face.
Key Ingredients:
For moisturizing: Aloe Vera, Collagen, Hyaluronic Acid
Acne Care:

Artichoke Leaf Extract, Coix Lacryma-Jobi seed extract, and Aloe Yohjyu Matsu Ekisu moisturize your skin after washing your face.
Wash away tired-looking oily skin with NULL
A gentle yet effective face wash that prevents acne and breakout leaving skin feeling refreshed and healthy. NULL Face Wash washes away dirt and cleans pores thoroughly without causing dryness or tightness.
It comes loaded with nourishing and moisturizing ingredients. Additive-free. Gentle to skin.
Deep-pore cleans
Removes excess oils
Reduces and controls breakout
Sebum-regulating
Specializes in safe ingredients for everyday use
Ranked No. 1 in the New Arrival Facial Cleanser Category in Amazon Japan
Quasi-drug approved by the Ministry of Health, Labor and Welfare in Japan
Luxurious and effective rich smooth bubbles: Fine foam wraps around your pores and gently removes blackheads and other impurities in your pores that cause acne.
Lime citrus scent: It has a lime citrus scent and smells so good, that can help you relax when you wash your face.
Super gentle on skin (Six-free Formulation): Alcohol, artificial Coloring, mineral oil, artificial fragrance, parabens, and petroleum-based surfactant-free.
Effective oil control face wash for men
The best men's face wash in Japan to combat and reduce acne outbreaks! Effective treatment for preventing acne and keeping your skin moisture in just 2 months based on clinical study
Benefits of using NULL Face Wash:
Fight and prevent acne
Suppress inflammation
Treat blackheads and rough skin
Wash away dirt in pores and dead skin cells
Restore hydration
Ingredients
Purified water, myristic acid, concentrated glycerin, palmitic acid, potassium hydroxide, stearic acid, glyceryl monostearate, fragrance, 1,3-butylene glycol, aloe extract (2), ginkgo extract, okogon extract, sardine extract Chamomile extract (1), sabonsou extract, honey, sardine extract, sage extract, hamamelis extract, water-soluble collagen (F), artichoke extract, ume fruit extract, fermented sardine juice, natural vitamin E, apricot juice, soybean extract , Hatomugi fermented liquid, cha extract (1), kiwi extract, glycolic acid, sodium hyaluronate (2), N-stearoyl dihydrosphingocin