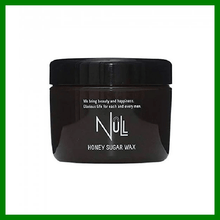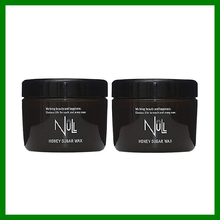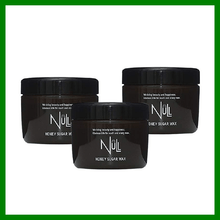 Brand: Null Brazilian Wax
Men's exclusive Brazilian hair removal wax. For bristle men, the product is developed adjusting viscosity and ingredients. 
Unlike normal hair removal cream, you can also use it for under hair.
Body friendly products using only natural materials
Featured on July 2017, by Japanese famous TV shown, Nami · Okamura's TV, and was a huge hit to ship 30,000 units in the past year!
Win No.1 many times in Rakuten, Amazon ranked over the category, exempted products for women.
Brazilian depilation wax perfect set for men suffering from unwanted hair. Arms, legs, chest, under hair. It is available anywhere excluding face.
Hair remove can be done without damaging your skin as its made of natural materials. It's also water-soluble, so it's perfect for self-hair removal at home.
[特征]
男士专属巴西脱毛蜡。对于猪鬃,该产品是根据粘度和成分调整而开发的。
与普通脱毛膏不同,您也可以将它用于头发。
仅使用天然材料,对身体良好的产品
2017年7月,日本电视节目,Nami•Okamura的电视节目精选。并在过去一年中发售了3万台!
在乐天及亚马逊多次获胜,排名超女性产品。