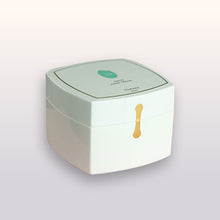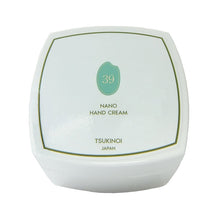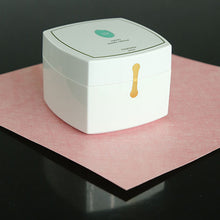 Tsukinoi Hand Cream (50g)
Product Description
A hand cream made using the lees extract of the Japanese sake "Na no Tsuki", which is made by adhering to the organic manufacturing process from rice washing to bottling, using organic JAS certified sake rice (Miyama Nishiki).
It thoroughly moisturises but is not sticky. It leaves the hands feeling smooth so manual work can be performed even immediately after application. Since it is colour-free and fragrance-free, it can be used by anyone at any any time regardless of the scene.
The hands of people working in sake breweries are said to be beautiful, white and youthful. The abundant amino acids and arbutin contained in lees extract moisturise and suppress melanin production.
In addition, it contains Polyquaternium-51, which has about twice the moisturising power of hyaluronic acid and is called "second skin" because of its high adaptability to the skin.
It forms a moisturising film to prevent water evaporation from under the stratum corneum and to control the water balance.
It acts as a barrier to external stimuli such as dryness. With the power of lees, you can make your hands white and smooth.

Container・Volume 50g in jar container
Ingredients Water, Glycerin, Cetanol, BG, Isopropyl Palmitate, Stearic Acid, Octyldodecanol, Glycel Stearate, Pentylene Glycol, Fatty Acid (C10-30) (Cholesteryl / Lanosteryl), Tetrahydroxypropyl Ethylenediamine, Oryza Sativa (Rice) Lees Extract, Dipotassium Glycyrrhizate, Polyquotanium-51, Polysorbate 60, Dimethicone, Tocopherol, Phenoxyethanol

Precautions 《 When ordering only hand cream 》 If you order only hand cream, the shipping fee will be 570 yen. When ordering other products together 》 ・ Since it will be bundled with other products, the highest shipping fee amongst the ordered products will be applied.

Staff Reviews

The fragrance-free moist cream blends well with the skin and gives a smooth, soft touch.
The more you apply, the more moisturised it is from the core.
You cannot resist touching your hands after using it.
In addition, it does not leave your hands sticky even though it is moisturising, so it does not interfere with manual work.
Since it is fragrance-free and colour-free, it can be used by food industry workers and men without concern.

Country of Origin
Japan