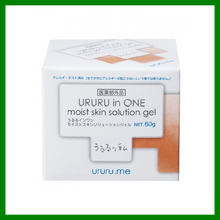 Best recommended to people who are concern off:
Freckles, dark spots, and pores.
Features
It removes stains, freckles, and dullness and has a brightening effect. (contains Arbutin)
Improves skin elasticity and gloss with its 3 kinds of collagen and 3 kinds of hyaluronic acid
Passed allergy-tested
Gentle to the skin
Suppresses dark spots
For more info, click to see more about URURU in ONE Moist Skin Solution Gel.