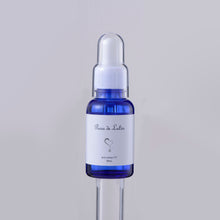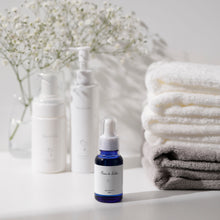 I want to make a beauty essence that will make changes to my skin the next day...
The development of beauty essences is commercialized on the premise of ""adding"" the ingredients that are the concept. The concept ingredient of Pure Serum VT is ""Pure Vitamin C"".

It is an excellent ingredient that exhibits a wide range of effects such as whitening, wrinkles, pore tightening, and acne care, ultimately becoming a beauty essence that can be obtained anywhere.

Therefore, from the ""mindset of subtraction"" of unnecessary ingredients, we aimed for a simple and highly concentrated beauty essence as much as possible, and developed a beauty essence that does not contain even the ""water"" that is always included in cosmetics.

The reason for the subtraction is that there is no effect from just containing it.
A functional serum that maximizes the skin-beautifying effects of vitamin C, which quickly permeates the skin and ensures results.

【Whitening】
It has melanin-reducing and melanin-suppressing effects. It also has an antioxidant effect and removes active oxygen caused by ultraviolet rays to prevent damage.
The vitamin C used in Pure Serum VT is ""Pure Vitamin C"". Vitamin C derivatives, which are commonly used in cosmetics, are ingredients developed to stabilize pure vitamin C, which is easily oxidized, so that it can be blended in cosmetics.
The pure vitamin C concentration in Pure Serum VT is 10%. If you try to achieve this amount of ""vitamin C"" with a derivative, you will not get the same effect unless you add about 20% of the vitamin C derivative.

【collagen】
It promotes the production of collagen, has the effect of creating firmness, and also promotes the synthesis of ceramide, which leads to the prevention of wrinkles and sagging.

[Skin conditioning]
Since it removes active oxygen, it suppresses inflammation of acne and pigmentation. It also has a preventive effect by suppressing excess sebum secretion.

Country of origin Japan