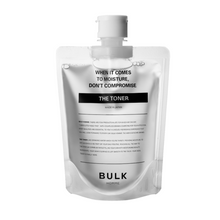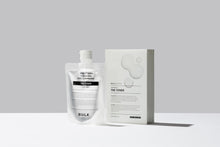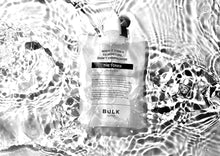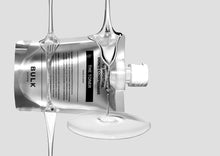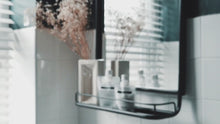 HYDRATE & BALANCE SKIN
THE TONER maintains your skin's optimum hydration balance, keeping moisture in without leaving a sticky residue behind. THE TONER's hydrating and beautifying agents penetrate every corner of the skin, imbuing it with awe-inducing moisture, while its delicate formulation soothes skin even after shaving.​
THE TONER is specially designed to condition the skin and maintain its delicate water balance. It effectively penetrates and moisturizes, allowing the rich beauty ingredients into every corner of the skin's outer layer. The lightweight and low stimulant formulation is gentle on sensitive skin, even after shaving, and does not feature any irritants such as menthols.
HOW TO USE?
For use after THE FACE WASH. Pour a small amount into your palm, then pat onto your face. Apply generously to areas prone to dryness.​
Gently rub into the face using light motions.
Take care to apply extra product to areas that are prone to dryness, such as around the eyes and mouth.
Massage into skin until mostly dry and hands run smoothly across the face.
润泽,从不妥协
如同口渴的时候需要喝水,给予干燥肌肤充足的水分是肌肤护理的日常,将护肤成分和保湿成分深层浸透并滋润角质的同时保持肌肤表面的清爽,满分爽肤水终于登场了。
爽肤水经过特别设计,可调节皮肤并保持其细腻的水分平衡。它有效渗透并保湿,使丰富的美容成分渗入皮的每一层,低刺激性的配方即使在剃须后也能在敏感肌肤上保持温和,并且不具有任何刺激性。

如何使用


取1元硬币大小的爽肤水置于掌心均匀推开,用掌心的温度对其加温。

用手掌轻轻按压,将爽肤水涂抹至整个面部。对于特别容易干燥的眼角、嘴角、下巴周围可重点涂抹,充分湿润肌肤。

如果有皮肤吸附在手上的感觉,表明爽肤水已经渗透至角质层,皮肤得到了充分的滋润。