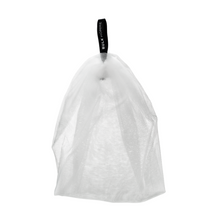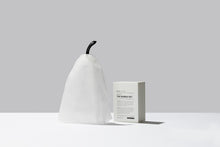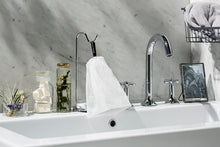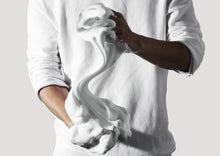 ELASTIC, RICH LATHER in JUST 5 SECOND!
THE BUBBLE NET creates a rich, high-volume lather when used together with THE FAC WASH. Elevate your skincare routine and enjoy the velvety bubbles.

Moisten THE BUBBLE NET with warm water and directly apply THE FACE WASH. Gently massage the product into the net until bubbles start to form. Gradually add small amounts of water while continuously rubbing the net in a circular motion; this will make the lather more dense and voluminous. Repeat these steps and in a short period of time, you will have a rich, dense lather for the optimum face-washing experience.



HOW TO USE?

Lightly wet THE BUBBLE NET, then squeeze THE FACE WASH onto the net. Create foam by adding small amounts of water while rubbing the net with your hands. Continue until the foam is rich and smooth. Use your hands to apply the foam to your face or body.​​​

1. Run the net under lukewarm water, then apply THE FACE WASH to the net.
2. Massage product into THE BUBBLE NET to create a dense lather.
3. Once a voluminous, opaque lather has formed, strip the lather from THE BUBBLE NET.



短短5秒钟即可产生富有弹性的泡沫

使用起泡网体验更加丰富的泡沫吧。为洗面奶和沐浴露定制的大尺寸起泡网,打出来的泡沫超乎您想象的浓密,可以更加有效地带走污垢,还最大限度地发挥出护肤品的可能性,带来无与伦比的起泡体验。
用温水润湿泡沫网,然后直接涂抹洗面奶。轻轻搓揉,直到开始形成气泡。添加少量水,同时不断摩擦气泡网;这将使泡沫更加浓密。重复这些步骤,您将获得丰富浓密的泡沫。


如何使用
1. 稍微润湿起泡网,取适量的洗面奶或者沐浴露置于起泡网上
2.一边混合进空气一边揉搓起泡网使其产生泡沫。
3.之后再一点点加水,不断揉搓,直至产生更大量的细密浓密泡沫。