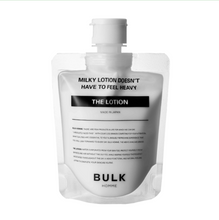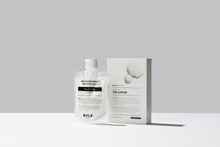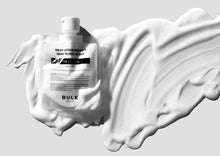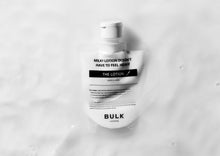 SUPRISINGLY LIGHT with LONG-LASTING MOISTURE
THE LOTION features an original formulation that preserves moisture with no greasy residue. Help your skin preserve its protective qualities and sustain its elasticity, preventing dryness in one of the most vulnerable areas of your body.
A long-lasting moisturizing lotion with an astonishingly lightweight formula, THE LOTION conditions the skin to maintain the best oil and water balance. THE LOTION also keeps skin healthy and moisturized by creating a pseudo-barrier using squalane. THE LOTION leaves your skin infused with moisture for extended periods with no stickiness or greasiness.
1. Light on the Skin
THE LOTION employs moisturizers that don't leave the skin leaving sticky, making for very smooth application.
2. Softens and Moisturizes Skin
Squalane oil, which mimics the human sebum structure, creates a pseudo-barrier in the stratum corneum and protects the skin from dry damage. At the same time, THE LOTION supports the skins' barrier function with golden silk cocoon extract which assists in sebum film formation. The cocoon extract works as a moisturizer and a protectant.
3. Deeply Hydrating
THE LOTION is filled with moisturizing ingredients that leave skin feeling soft and smooth.
HOW TO USE?
For use after THE TONER. Squeeze a cherry-sized amount into your hand, apply to your face, and then gently massage. Apply generously to areas prone to dryness.
Gently rub into face using light motions.

Take care to apply extra product to areas that are prone to dryness, such as around the eyes and mouth.

Massage into skin until mostly dry and hands run smoothly across the face.
乳液,并不厚重

润泽肌肤的同时提供全天候的保湿力,还不会有任何粘腻感,在干燥的环境中守护您的肌肤,为每天的护肤划上完美句号,是一款自然触感的高机能乳液。
这款轻盈配方轻盈持久的保湿乳液,可调节皮肤,保持最佳的油水平衡。通过使用角鲨烷创建假屏障来保持皮肤健康和保湿。乳液可使您的皮肤长时间补充水分,而不会粘腻或油腻。
皮肤透亮 该乳液使用的保湿剂不会使皮肤粘腻,可以非常顺滑地涂抹。

滋润皮肤 角鲨烷油模仿人的皮脂结构,在角质层中形成假屏障,并保护皮肤免受干燥损伤。同时借助金丝茧提取物支持皮肤的屏障功能,有助于皮脂皮膜的形成。茧提取物可作为保湿剂和保护剂。

深层保湿 乳液富含保湿成分,可使皮肤倍感柔软光滑。
如何使用
1. 取樱桃大小的乳液置于掌心均匀推开,用掌心的温度对其加温。
2. 均匀涂抹于面部,特别容易干燥的眼角、嘴角、下巴周围可重点涂抹,充分滋润肌肤,轻柔打圈按摩,直至皮肤表面粘性消失,皮肤变得十分柔嫩,表明乳液已完全吸收。