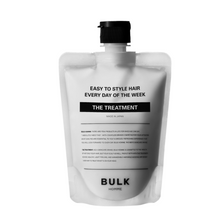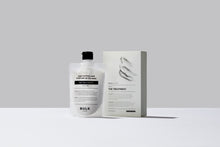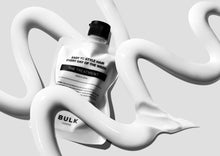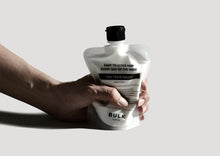 REVITALIZE HAIR, REPAIR DAMAGE FROM UV RAYS & DRYNESS
THE TREATMENT helps your hair recover from regular exposure to UV rays, product buildup, and overall dryness. The ultimate hair care item, it moisturizes the scalp while hydrating and strengthening dry, brittle hair.
An astoundingly light, non-silicon hair conditioner that excels in repairing and curing both hair and the scalp from damage such as drying, friction, and UV rays. Furthermore, when using a hairdryer, the heat closes the hair cuticle and locks in moisture. THE TREATMENT helps make daily hairstyling an easier task.
1. Heat Protection
A heat protection formulation keeps moisture in by closing the hair cuticle upon extreme heat exposure.
2. Corrects and Realigns
Dihydroxypropylarginine HCI combines with glycerin and moisturizing arginine (an amino acid) to penetrate the hair and scalp to repair the damage.
3. Barrier Layer Creation
Polyglucosamine Chitosan combined with moisturizing oils helps THE TREATMENT create a barrier film on both the scalp and hair to protect them from damage.
4. For Easier Styling
THE TREATMENT makes hairstyling easier by penetrating the hair cuticle and strengthening each strand of hair.
HOW TO USE?
For use after THE SHAMPOO. Squeeze the product into your hands, apply it throughout your hair, and then rinse lightly. Dry with a towel, then blow-dry.
After shampooing, apply throughout the hair.

Rinse hair thoroughly.

Using a towel, gently dry hair and scalp.
让发型更易打理
BULK HOMME作为护肤品牌,所追求的不仅是健康的发质,健康的头皮环境也同样重要。THE TREATMENT护发素对头发和头皮同时进行保护,在预防头皮干燥的同时,将头发调理成健康、飘逸、柔顺、易于打理的发质。

不含硅的护发素,擅长于修复和治愈头发和头皮免受干燥,摩擦和紫外线等伤害。此外,当使用吹风机时,热量会闭合毛鳞片并锁住水分。该治疗有助于使日常发型设计更加轻松。

1.防热配方
防热配方在极度暴露于高温的情况下闭合毛发表皮来保持水分。

2.修复
二羟丙基精氨酸盐酸盐与甘油和保湿性精氨酸(一种氨基酸)结合在一起,可渗透到头发和头皮中以修复损伤。

3.屏障层的创建
聚氨基葡糖​​壳聚糖与保湿油相结合有助于治疗并在头皮和头发上均形成一层屏障膜,以保护其免受损伤。

4.更轻松的造型
通过穿透毛鳞片并加强每根头发,该处理使发型设计更容易。


如何使用

头部清洁后,用手取适量的护发素涂抹在头发上并轻轻揉搓,之后进行清洗。

如洗浴后用吹风机吹干头发

护发素的热保护功能※1会对发丝进行修复并起到保护作用。(推荐用量:短发约4g,中发约6g,长发约7g)