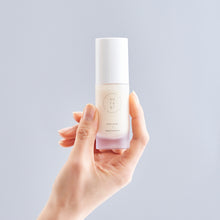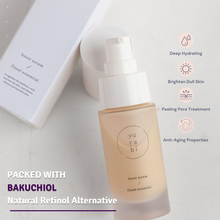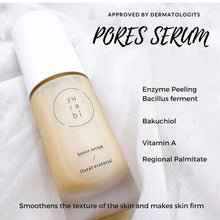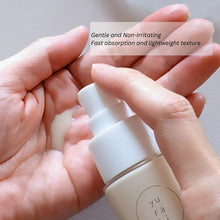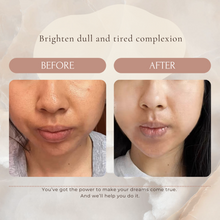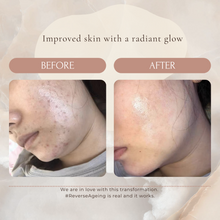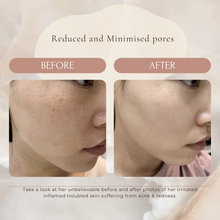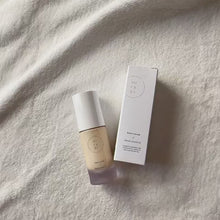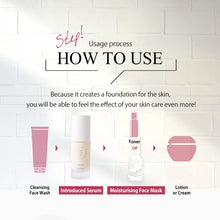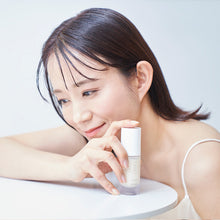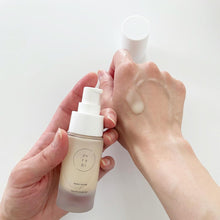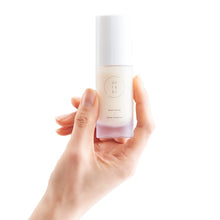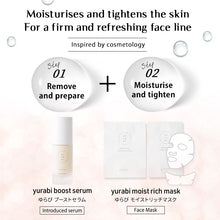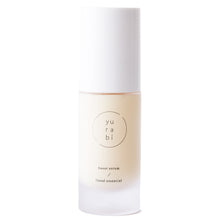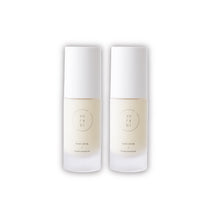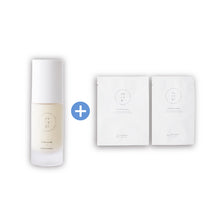 Recommended beauty essence for dry skin
Our Yurabi Peeling Serum is formulated with 3 types of hybrid Vitamin A consisting of Bakuchiol and Enzyme Peeling (Bacillus Ferment), to promote gentle skin surface turnover for youthful-looking skin.
Bakuchiol - has been studied and shown to be just as effective as retinol but more gentle on the skin.
Wrinkles are visibly reduced, skin is firmer, pores appear minimized, and skin tone and texture are more even.
What does Yurabi Serum do to your skin?
Deep Hydration - noticeable improvement in skin texture.
Peeling Pore Treatment - gentle exfoliating to unclog pores, promote the shedding of dead skin cells
Brightens Dull Skin - combat dullness and reveal a radiant glow, brightens the complexion
Anti-aging properties - stimulates collagen production, reduces the appearance of wrinkles, and improves skin elasticity
A direct approach to aging skin in a safer way
Bakuchiol is an effective anti-aging skincare ingredient that helps the skin to create and bring more fresh, new cells to the skin surface and may be a safer alternative to retinol for people experiencing acne, hyperpigmentation, and sensitive skin. In doing so, Bakuchiol helps visibly renew skin for a healthy appearance while delivering anti-aging benefits including visibly smoothing and firming the skin for youth renewal, which is precisely why it's considered a go-to anti-aging ingredient for dermatologists and skincare experts!
Yurabi products are manufactured in Japan. Specializing in "keratin care" that works miracles on the skin that does not lose the skin rhythm of women".
3 reasons why it's good for your skin
01 Enzyme peeling that moisturizes without peeling
The action of enzymes breaks down proteins to gently exfoliate while moisturizing the skin.
02 Contains plant-derived vitamin A
Formulated with Bakuchiol and topical low-irritant Vitamin A. Gives the moisture to the skin and leads to youthful and glossy skin.
03 6 additive-free products that are gentle on the skin
Free from ethanol, paraben, mineral oil, petroleum-based synthetic surfactant, synthetic fragrance, or synthetic coloring.
A luxurious mask that is gentle on the skin
For adults who are concerned about dullness and lack of skin firmness, pair your Yurabi Boost Serum with our Yurabi Moist Rich Face and Neck Mask, leading you to firm, and glossy skin.
Contains 40 mL* of beauty serum ingredients that are concentrated in one sheet. Apply only once a week to experience plump and moist skin.
Water, Glycerin, BG, Squalane, Jojoba Seed Oil, Triethylhexanoin, Pentylene Glycol, PEG-60 Hydrogenated Castor Oil, Sodium Acetyl Hyaluronate, Bakuchiol, Retinol Palmitate, Sodium Hyaluronate, Sodium Hyaluronate Crosspolymer-2, Hydrolyzed Sodium Hyaluronate, Bacillus Fermented Product, Nicotinamide Mononucleotide, Ceramide AP, Ceramide EOP, Ceramide NP, Allantoin, Dipotassium Glycyrrhizinate, Sodium Dilauroyl Glutamate Lysine, Asiaticoside, Comfrey Leaf Extract, Soybean Seed Extract, Centella Asiatica Extract, Molasses, Phytosphingosine, Madecassoside, Retinol, Lees Extract, Water-soluble Proteoglycan, Lactobacillus / Soymilk Fermented Liquid, Arginine, Sodium Lauroyl Lactylate, PG, Carbomer, Xanthan Gum, Cholesterol, Caprylic/Capric Triglyceride, Lecithin, Tocopherol, Ethylhexyl Glycerin, Phenoxyethanol、
FAQ1. Can I use yurabi boost serum twice a day?
Yes. We recommend that you use it every morning and night after washing your face.
2. Is it better to use it in the morning or at night?
We recommend using it in the morning and at night, but you can feel the effect more if you use it before the night.
3. Is it okay to use it if my skin is weak and dry?
Yes. It is a skin-friendly formula product. But, with a Vitamin A- containing product, in rare cases a light redness or hot flashes may appear. For skin whose keratin is beginning to soften, use a large amount of lotion and beauty essence, and try to keep it moisturized more.
If you have any concerns, please consult your doctor before use. If it does not suit your skin, discontinue use immediately.
4. How many months is the product capacity?
You can use it for about 30-40 days with 2-3 pumps in the morning and evening.
Origin
 : Japan
Size/Volume
 : 1 bottle 30ml
How to use

Cleansing Face Wash ➡️ Yurabi Boost Serum ➡️ Moisturising Face Mask/Toner ➡️ Lotion/Cream


The estimated amount of use: 2-3 pumps

After washing your face, take 2 pumps on your dry palm and spread it evenly over your face from large areas such as your cheeks and forehead.
Take one more pump and layer on the areas where you are concerned about skin stiffness, wrinkles and dullness.
Wrap the entire face with the palm of your hand and hand exert pressure to allow it to penetrate firmly.
Spread the excess serum on your palm to the nape of your neck and décolletage, where age signs are likely to appear for complete care