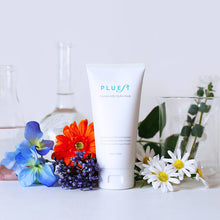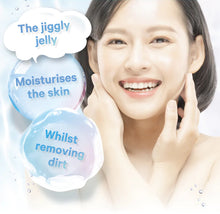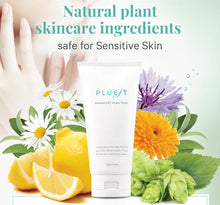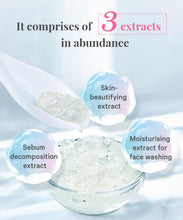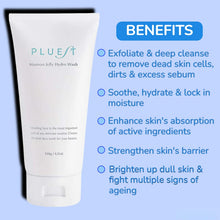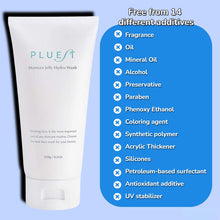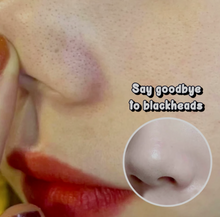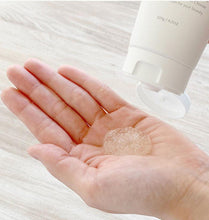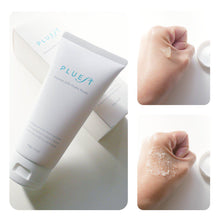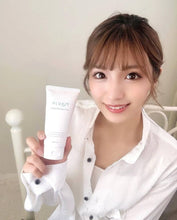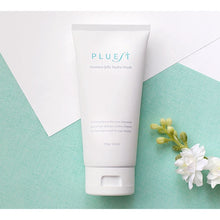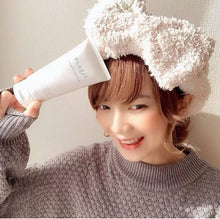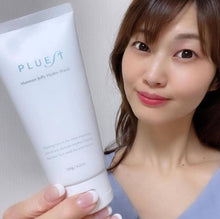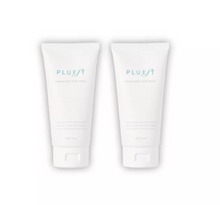 Do you have any of these skin problems?
Skin feels tight after face cleansing
Clogged pores
Blackheads
Dull and rough skin
Worry no more. Pluest Mannan Jelly Hydro Wash got you covered.
Using Hydrogel technology, this cleanser is the perfect first step in your beauty routine as it gives excellent moisturizing effects and high efficacy in delivering active ingredients into your skin.
Consistent use of this hydrogel cleanser results in visibly brighter, youthful & supple skin. 
Refreshes as it cleans, leaving skin feeling firm and vibrant.
Imagine having gentle skin and glowing skin every day! Experience skin TIGHTENING and SMOOTHING by washing your face with PLUEST Mannan Jelly Hydro Wash Cleanser.💫
Made of Konjac, Mannan, and 12 botanical extracts, Pluest Mannan Jelly Hydro Wash deeply cleanses and keeps your face soft, supple, and glowy.
It comes loaded with nourishing and moisturizing ingredients. Additive-free. Gentle to skin.
Anti-wrinkle effect.
Pore- cleaning power
Firming & moisturizing effect
And of course! It helps to remove blackheads EFFECTIVELY.
A new idea of.. "washing your face with a moisturizer".
This Japanese face wash gently removes impurities without causing any roughness or dryness, providing your skin with enough moisture.
Pluest Mannan Jelly Hydro helps clean all the dust and excess oil and brings you bright and smooth skin.
With its hydrating ingredients, it helps to make your skin barrier healthy and free from any tiny bumps on your skin.
Soft, supple, and glowy skin
How to use :
Wet your entire face with water or lukewarm water.
Take a small amount (coin-sized) and place it on your face without lathering.
Gently massage the entire face using the tips of your finger to roll the Mannan grains.
Face washing is complete when fine bubbles derived from natural ingredients begin to form.
Rinse thoroughly with water or lukewarm water.
Gently wipe your face dry with a clean, dry towel.
𝐈𝐧𝐠𝐫𝐞𝐝𝐢𝐞𝐧𝐭𝐬
Water, DPG, Glycerin, BG, Disodium Cocoamphodiacetate, Glucomannan, Carrageenan, Sapindus Trifoliatus Fruit Extract, Chamomile Flower extract, Calendula Flower Extract , Tilia Cordata Flower Extract, Centaurea Cyanus Flower Extract, Roman Chamomile Flower Extract, Arctium Lappa Root Extract, Lemon Fruit Extract, Humulus Lupulus Flower Extract , Hypericum Perforatum Extract (flower / leaf / stem), Saponaria Officinalis Leaf Extract, Sodium Cocoamphoacetate, Sodium Lauryl Sulfoacetate
你有这些皮肤问题吗?
别担心,Pluest 洗脸奶让您满意。
这款洁面乳采用水凝胶技术,具有出色的保湿效果,并能高效地将活性成分输送到您的皮肤中。
持续使用可使皮肤明显更亮、更年轻、更柔软。
清爽,令肌肤倍感紧致和充满活力。
想象一下每天都拥有温和发光的皮肤!体验紧致和平滑肌肤。💫
由魔芋、甘露聚糖和 12 种植物提取物制成,可深层清洁并保持您的脸部柔软、柔软和光彩。
它富含滋养和保湿成分。 无添加剂。 对皮肤温和。
而且当然!它有效去除黑头。
一个新想法.."用保湿霜洗脸"
这款日本洗面奶温和去除杂质,不会造成任何脱落或干燥,为您的皮肤提供足够的水分。
由源自魔芋制成的细微磨砂颗粒,帮助清洁所有灰尘和多余油脂,为您带来明亮光滑的肌肤
温和去除杂质,不会造成任何脱落或干燥,并为您的皮肤提供足够的水分。
柔软有光泽的皮肤
如何使用:
用水或温水润湿整个面部。
取少量(硬币大小)涂抹在脸上,不要起泡沫。
用指尖轻轻按摩整个面部,让魔芋颗粒充分去处角质。
天然成分的细小气泡开始形成时,洗脸就完成了。
用水或温水彻底冲洗。
用干净的干毛巾轻轻擦干脸。